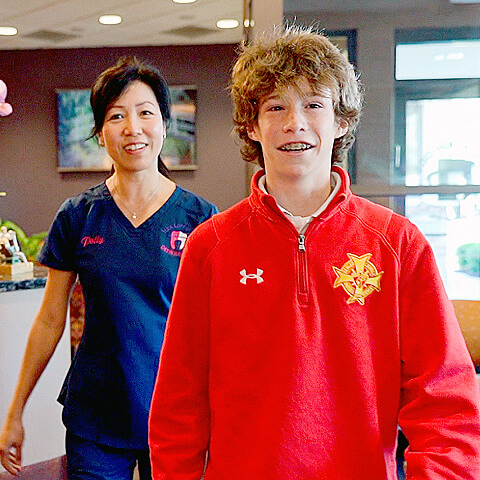 Your first visit to Ilya Lipkin Orthodontics will be easy peasy! First one of our team members will take digital records – a digital iCAT 3-D x-ray and a series of eight digital photographs of your teeth. Next Dr. Lipkin will join you to review these records, discuss your smile goals and any concerns, and then develop a custom plan for your smile that fits your particular needs and lifestyle. Our treatment coordinator will explain the finances and any insurance and when you are ready to move forward the same day, we reserve time in our clinic to save you a trip and get you started!
Now that's something to smile about!
Orthodontic insurance is different from traditional dental or medical insurance.
We work with most insurance plans and have a dedicated insurance coordinator who will submit all necessary paperwork to ensure you receive the maximum benefits available. We are more than happy to discuss your orthodontic coverage during your visit.